I have really been loving these red white and blue recipes in preparation for Fourth of July next week. This recipe isn't as red white and blue as the others, but it still celebrates the holiday. These pretzel sparklers are a fun way to celebrate the fourth, its fireworks, and sparklers. I always tried to right my name, but there are the sparklers that linger and the ones that just seem to fizz at the ends.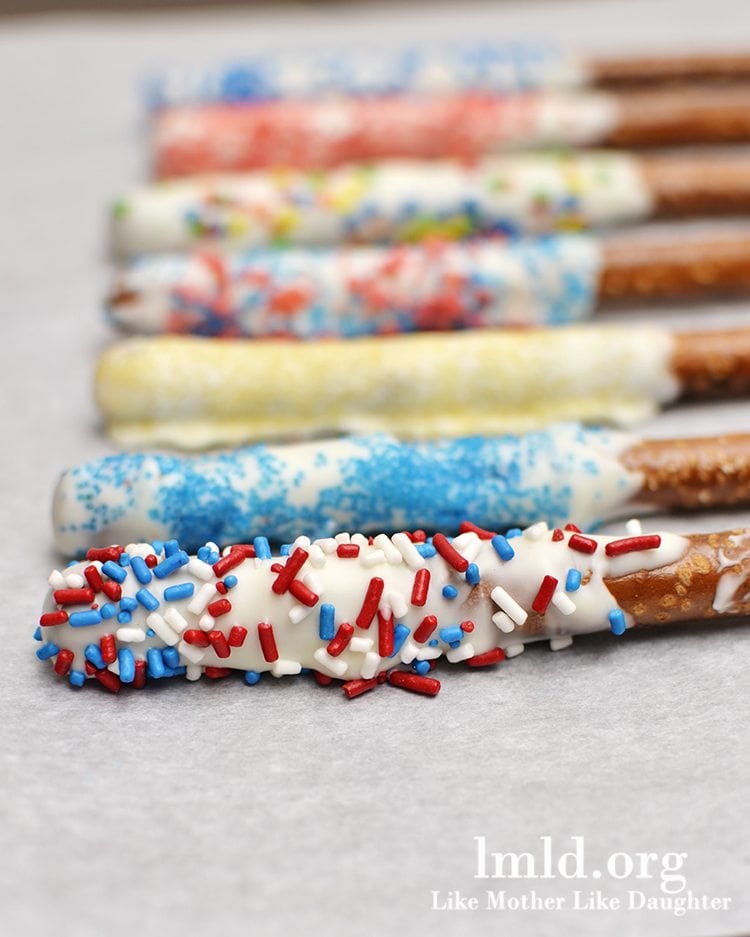 Well, these sparklers won't actually light up, but I promise they taste a lot better. And decorating these is such a fun way to show your creative spirit. Let everyone decorate their own and this is a treat everyone will love!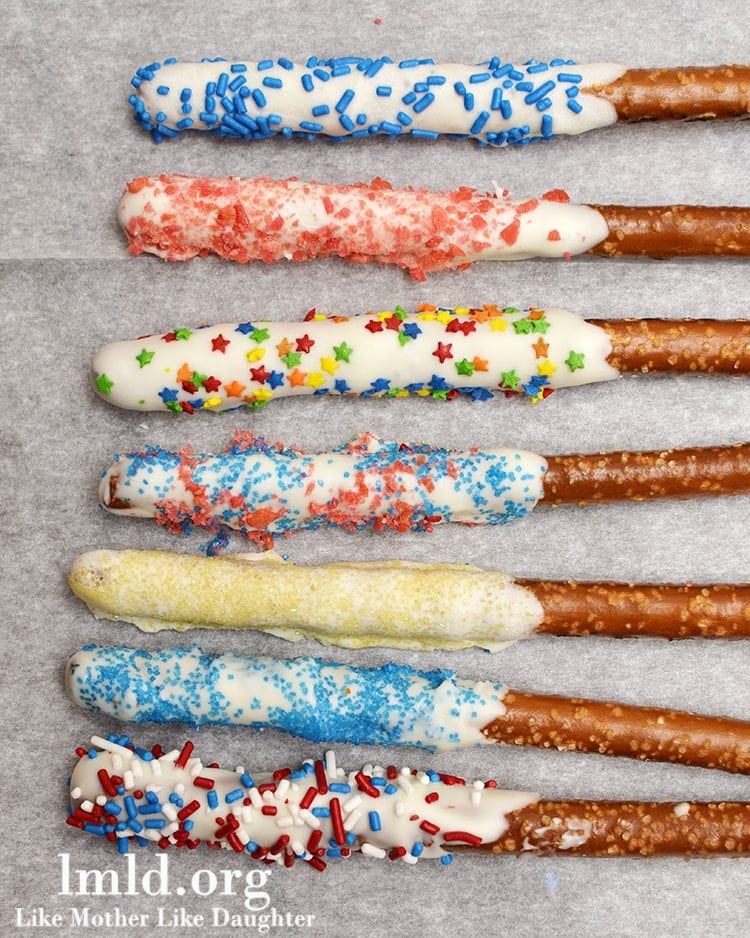 Pretzel Sparklers
Ingredients
12 oz white chocolate chips
18 pretzel rods
assorted red white and blue sprinkles
red or blue poprocks
Instructions
Melt white chocolate over a double boiler, or in the microwave. (Stir constantly in the double boiler till creamy). (Microwave at 50% power in 30 second increments, stirring in between each until creamy).
Dip pretzels about half way into the chocolate.
Twirl around for a few seconds and allow excess chocolate to drip off.
Sprinkle with sprinkles or poprocks.
Place on waxed paper or parchment paper and allow chocolate to harden.
Enjoy these yummy treats as part of your fourth of July celebration. You and your kids will love the crackle and pop of the poprocks in your mouth!
**I used jimmies, non pareils, sugars, stars, and poprocks.  Take your pick and decorate away!