You can have the same great taste of a slice of pumpkin pie in drinkable smoothie form. This smoothie is perfectly cinnamony, pumpkinny, creamy and delicious!
Do you love pumpkin this time of year? In the grocery stores you can find pumpkin everything. Pumpkin eggnog, pumpkin Oreos, pumpkin cinnamon rolls, pumpkin Poptarts and more. I love pumpkin so I seriously want to try it all! When I saw the idea for a pumpkin pie smoothie, I knew I just had to try it!
Pin this Light and Delicious Pumpkin Pie Smoothie for Later!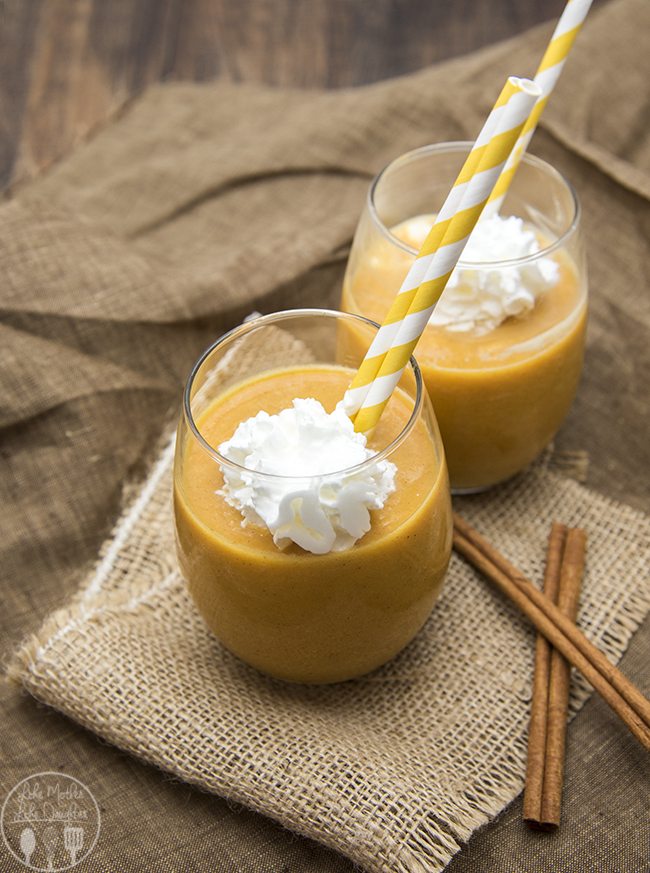 Who wouldn't love a slice of pumpkin pie in drinkable form? This smoothie is creamy, cinnamony, pumpkinny and of course delicious. And its not too bad for you either. And it seriously tasted like drinkable pumpkin pie. I topped mine with just a little whipped cream, because I can't have a slice of pumpkin pie with out it.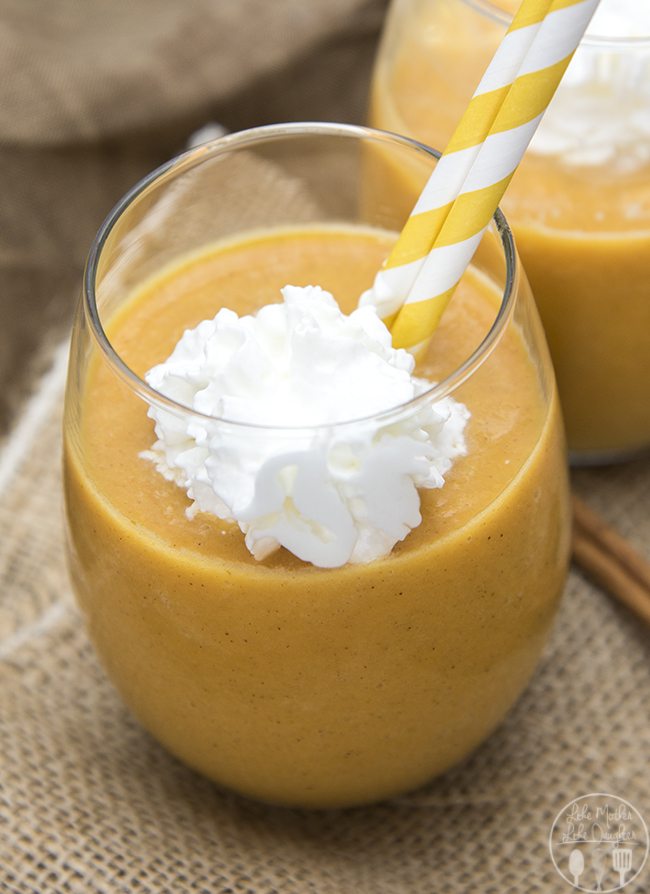 All you need for this yummy and creamy smoothie is light vanilla yogurt (or Greek yogurt), ground cinnamon, pumpkin pie spice, skim milk, pumpkin puree, ice and some a little brown sugar.
Blend it all up until its smooth and silky in your blender and you're ready to pour it into a cup and drink it right up.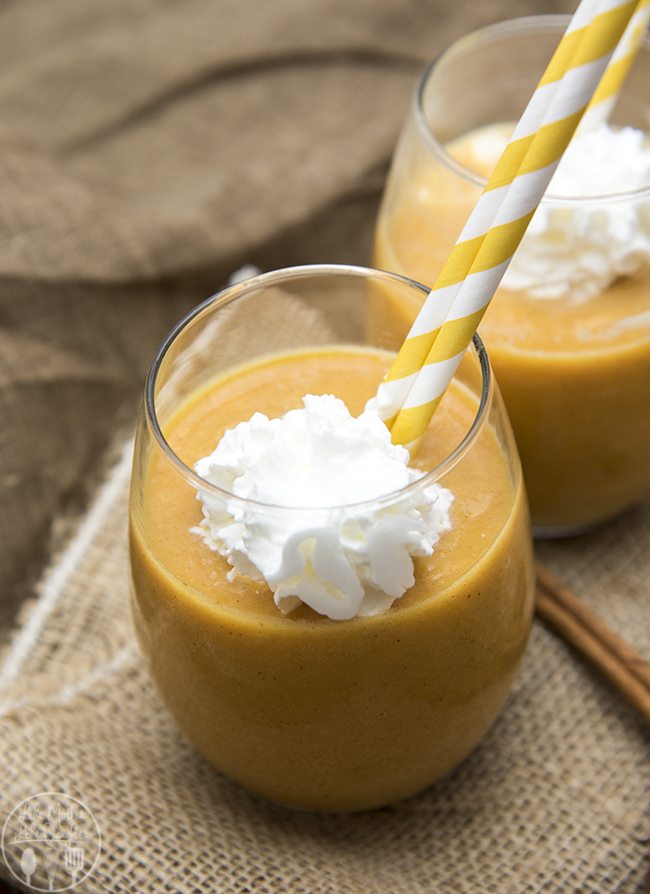 This smoothie serves 2, or makes a mega smoothie for one. Drink Up!

Pumpkin Pie Smoothie
Ingredients
½ cup light vanilla yogurt
¼ tsp ground cinnamon
¼ tsp pumpkin pie spice
½ cup skim milk
1 TBS Brown Sugar**
½ cup pumpkin puree
1½ cups ice
¼ cup whipped cream
Instructions
Pour all your ingredients into your blender, except for your ice.
Blend for about 15-30 seconds till smooth.
Add in your ice and blend for 2-3 minutes until smooth! (This may take longer if your blender isn't very strong)
Add more milk if you need to thin it out, or more ice if you want it thicker.
Top with a little whipped cream if desired
Notes
**If you'd prefer you can use Splenda Brown Sugar blend instead of Brown Sugar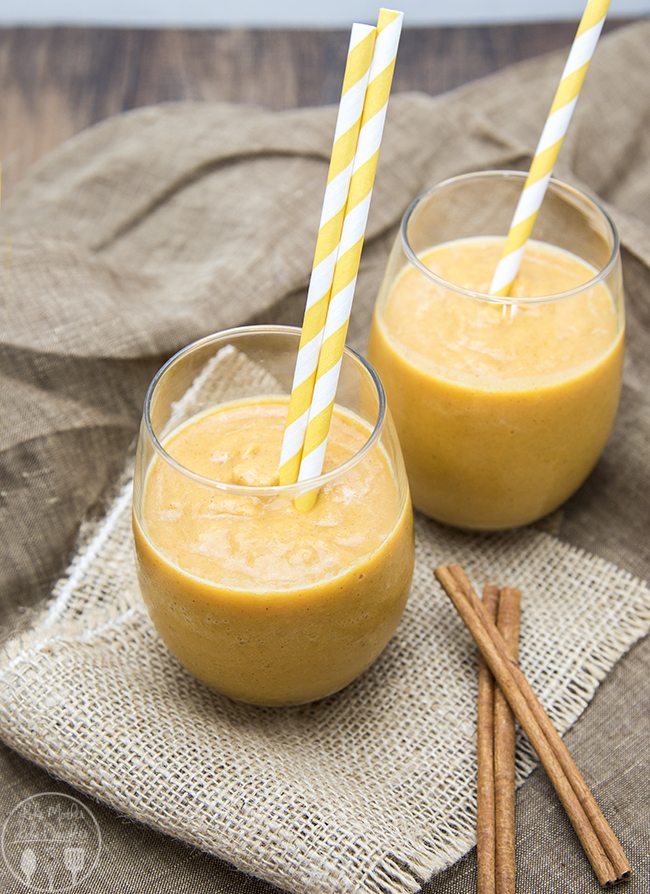 **I made this creamy and delicious pumpkin pie smoothie using SPLENDA® Sweetener Products as part of a sponsored post for Socialstars #SplendaSweeties #SweetSwaps
For more of my pumpkin favorites, try these:
Healthier Pumpkin Chocolate Chip Bread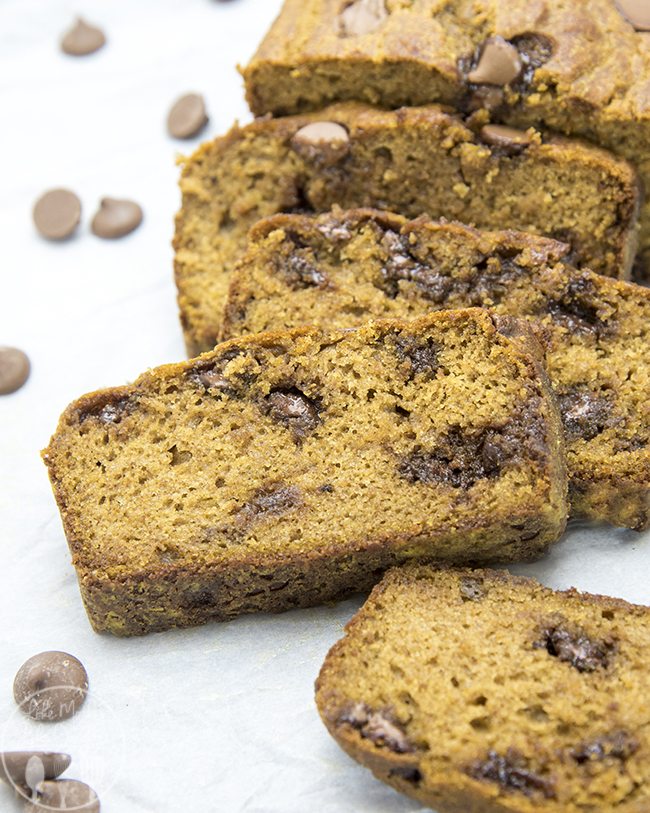 Pumpkin Chocolate Chip Pancakes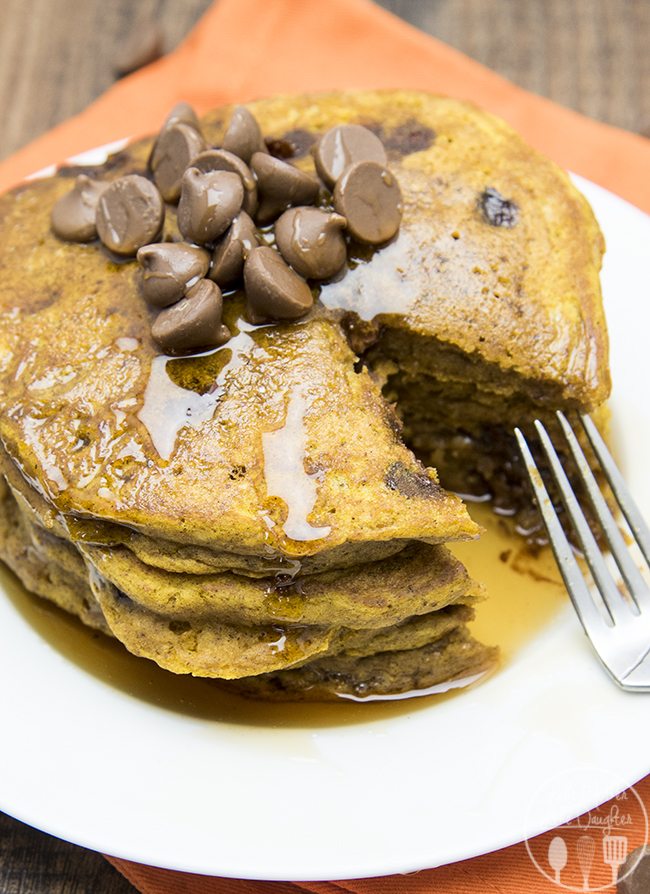 Pumpkin Chocolate Chip Cookies