This maple brown sugar glazed ham is coated in a sweet maple brown sugar glaze that caramelizes on the edges of the ham. Perfect for a holiday dinner!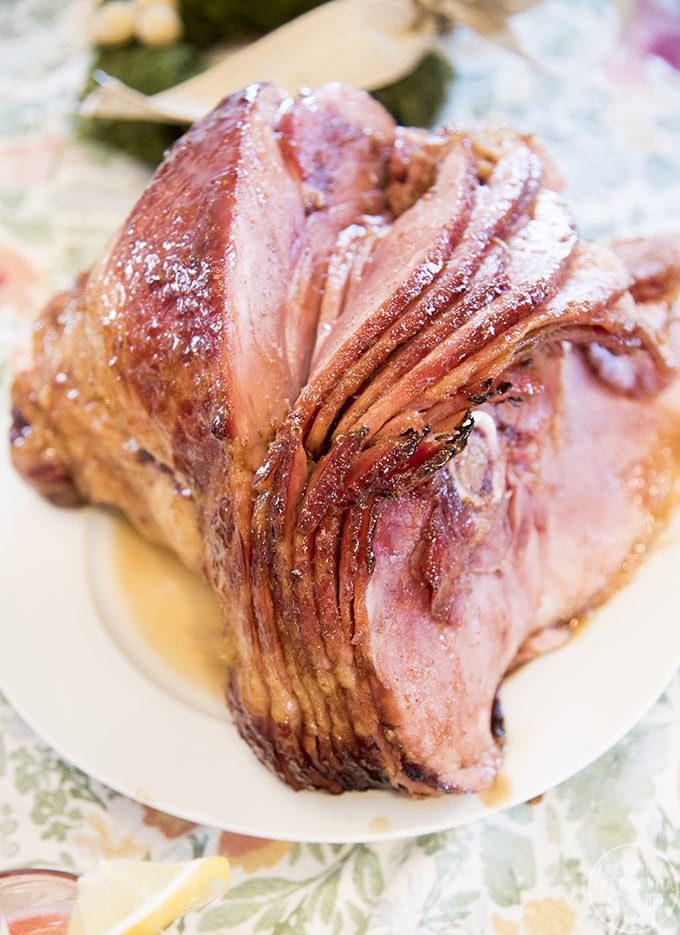 One of the problems of being a food blogger is that I have to get recipes up on the blog a few weeks before a holiday happens so that it can give you time to decide if you want to add it to your holiday menu. Then having a newborn (yay) I actually made this ham to So with Easter about 4 weeks away I'll tell you that I actually made these dishes a month ago to photograph, so that I could get them already before the baby came in case he came early. So if you haven't noticed, for the last few weeks I've been sharing recipes that are delicious to make all year long, but also come together to make the perfect Easter dinner!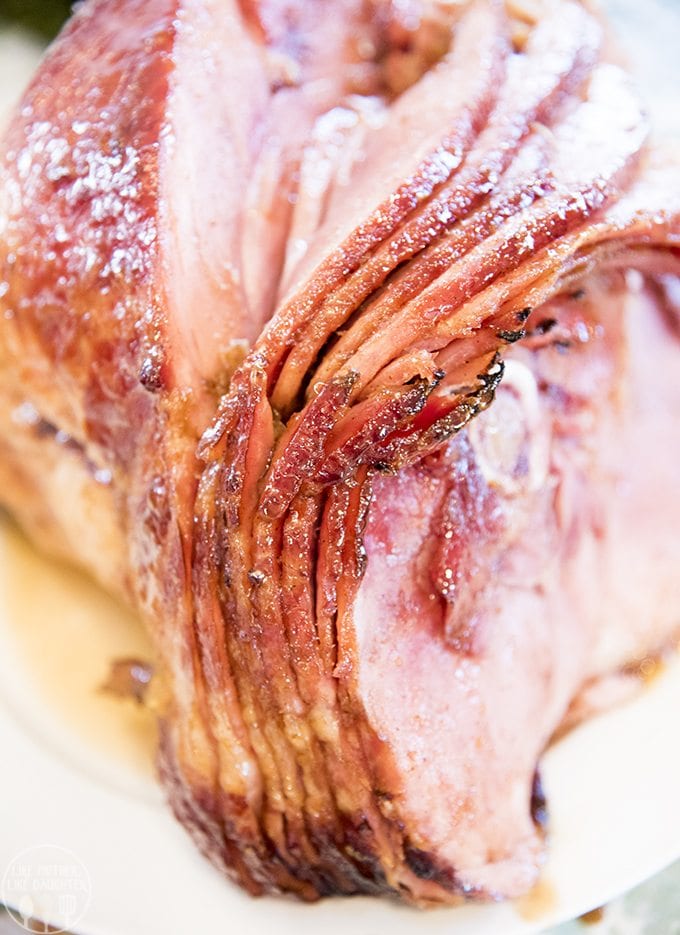 So, onto more important things like this ham. I think ham is the ultimate main dish for Easter dinner, and this ham is the best of the best. It's covered in maybe my favorite ham glaze ever. I made the glaze for this ham with pure maple syrup, brown sugar, mustard, cinnamon, nutmeg, ginger and cloves. It comes together to be a super sweet and flavorful glaze that just caramelizes onto the edges of the ham.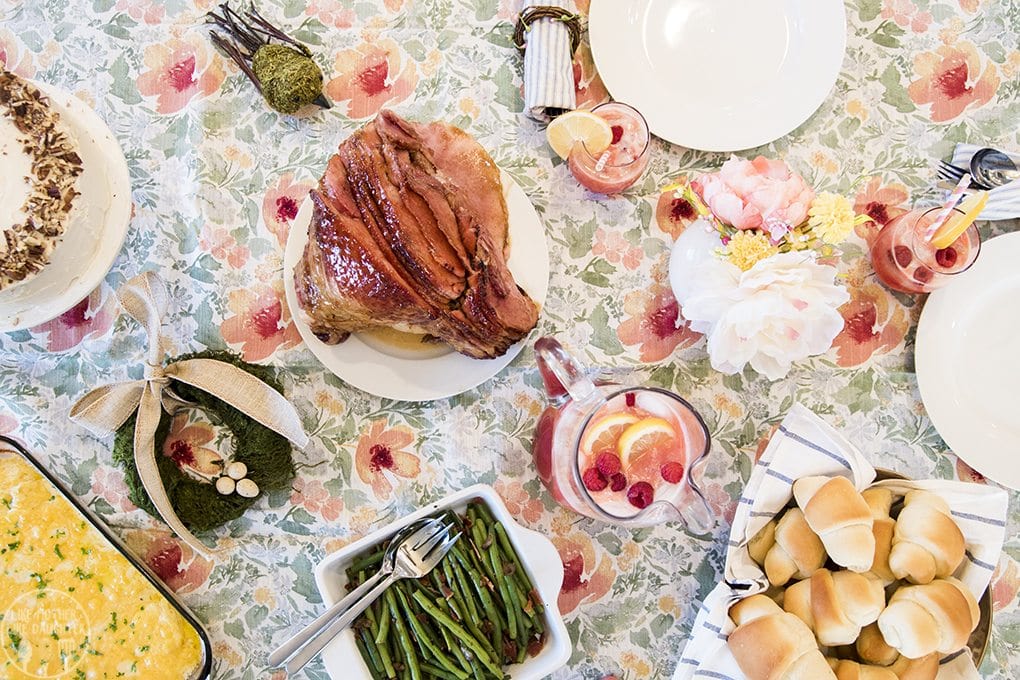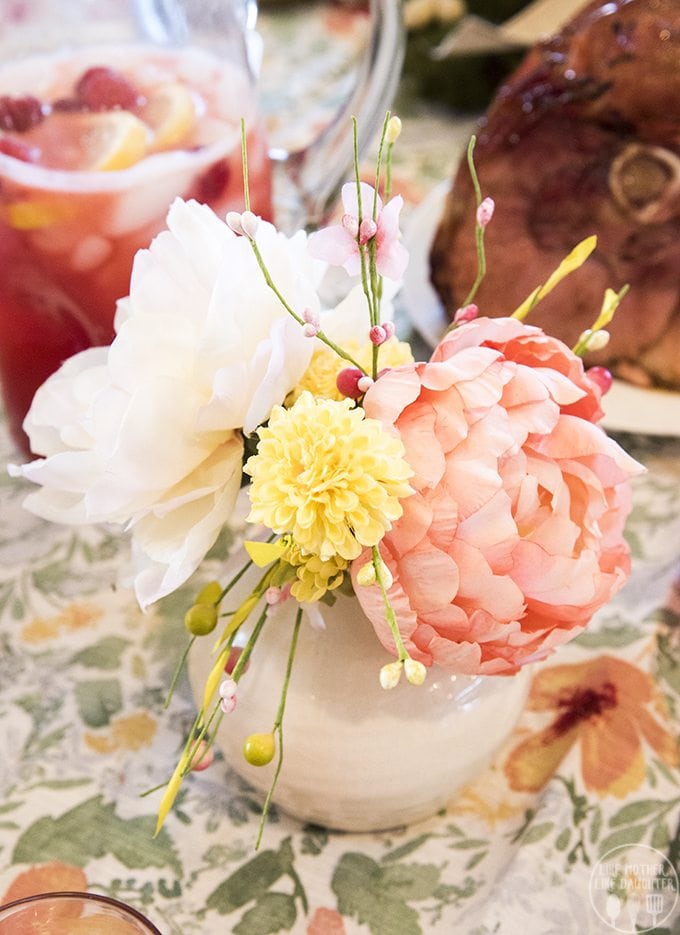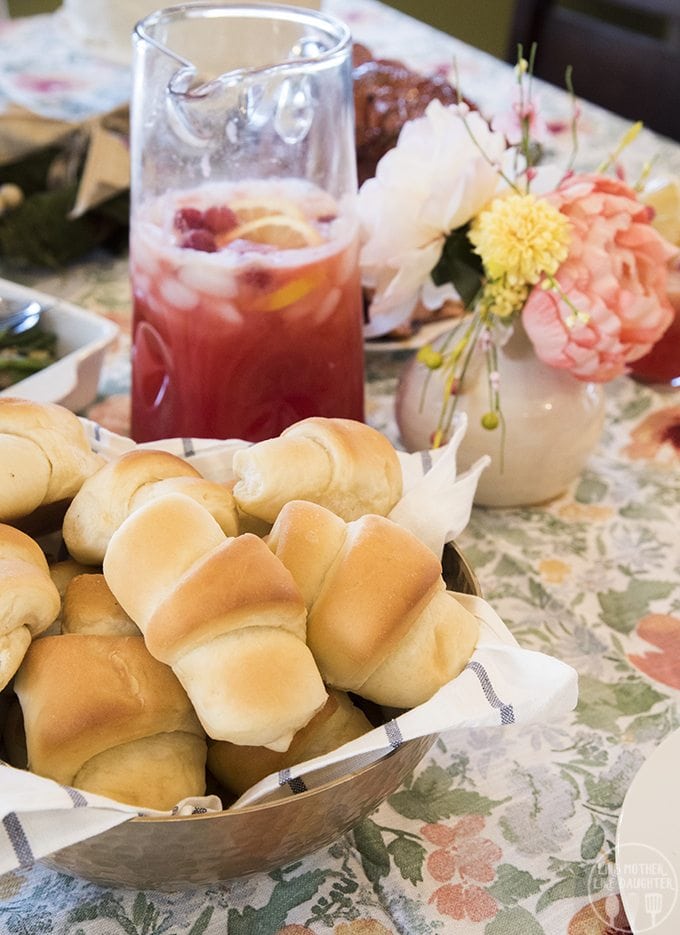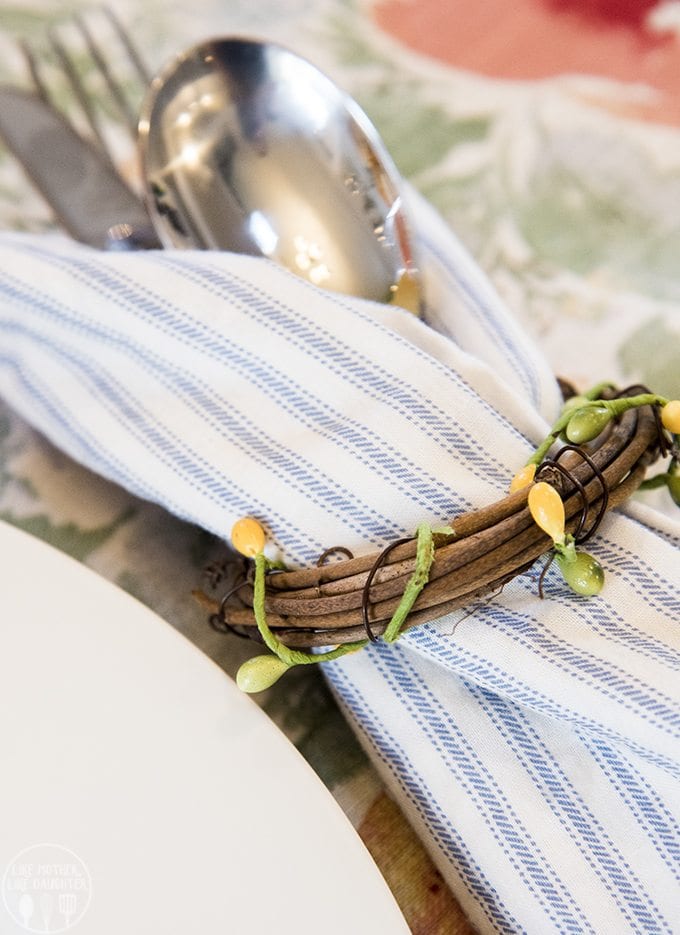 This ham is perfect for Easter, or Christmas, or any day you want to make dinner a little more special!

Maple Brown Sugar Glazed Ham
Ingredients
8-12 pound spiral sliced ham
For the Maple Brown Sugar Glaze:
½ cup pure maple syrup
⅓ cup brown sugar
2 TBS yellow mustard
½ tsp ground cinnamon
¼ tsp ground nutmeg
¼ tsp ground ginger
¼ tsp ground cloves
Instructions
Preheat the oven to 325 degrees.
Pour 2 cups of water into the bottom of a roasting pan with a roasting rack (If you don't have one, skip this step)
Cover ham in foil andplace on the roasting rack.
Bake for about 2 hours.
Put all the ingredients for the glaze into a medium sauce pan and whisk together.
Bring to a boil over medium high heat.
Lower heat, and bring to a simmer stirring often until thickened a little, about 10 minutes.
Remove ham from oven and remove foil.
Brush ham all over with glaze. Make sure to brush in between slices.
Return ham to oven and bake for another 30 minutes, until edges are caramelized.
Remove ham from oven and brush again with glaze.
Let rest for 10 - 15 minutes before serving.
Everything you need for the perfect Easter dinner, from the ham, to cheesy potatoes, rolls, and don't forget the carrot cake! Make sure to grab a nice table cloth and a couple
cute decorations for your table
too.